Wow, Friday slipped right by me and I neglected to post about my link-ups. I love this because I have found so many really great blogs. Thank you for visiting my blog and if you could, please leave me your link and I WILL follow you back!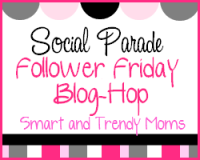 But PLEASE don't say you're following me when you're not, that ruins everybody's fun and dishonesty is just not nice!
Thanks for visiting
FREE BABY STUFF BLOG GIVEAWAY CONTESTS
and I hope that you will come back really soon!